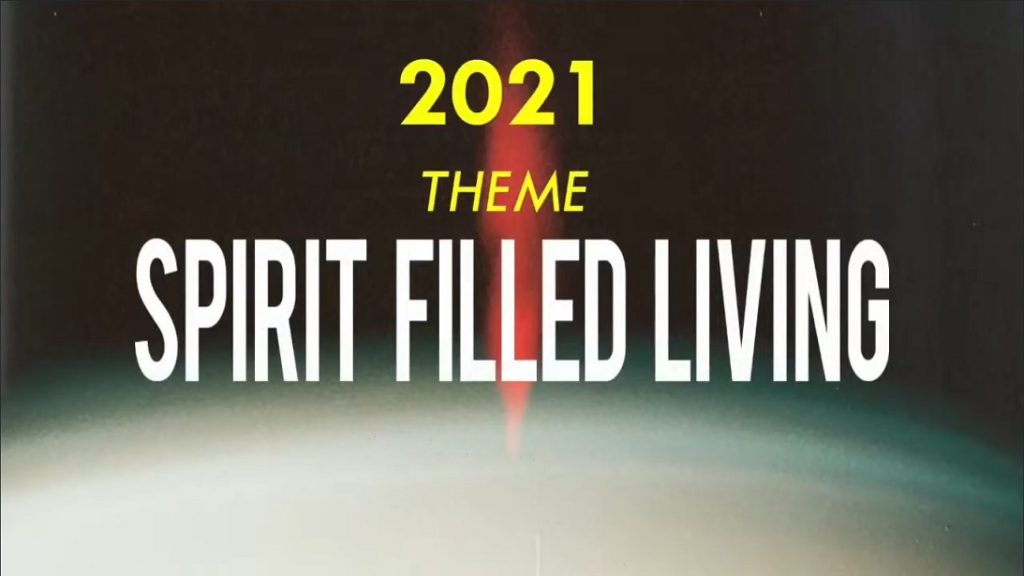 INTRODUCTION |
Blessed New Year! In 2021 God is giving us His Perfect GRACE and PEACE (Rev 1:4-6). Let us receive it by faith every day!
The Lord has given us a theme for 2021: SPIRIT FILLED LIVING.
This will be another challenging year BUT with the Holy Spirit dwelling with us and in us, leading and empowering us, we can be assured that He will take us through 2021 victoriously!
From the encounter of Saul with the Risen Christ and a series of questions and answers we can learn precious lessons about Spirit filled living. Saul was at that time full of fleshly zeal to destroy the church. The Lord had to blind his wrong vision before giving him a new vision filling him with His Spirit. Contrast Saul with Ananias, a disciple of Jesus who lived a Spirit filled life.
Message by Pastor Khor Hoe Chai