J O I N U S !
Service Times

ENGLISH
Sunday, 8:55am – 10:30am
Live stream to HGC Facebook (same time)
Children Church
Sunday, 11:15am – 12:15pm
via Zoom
Covid SOP!
With the latest SOP with effect from April 1, 2022; the guideline for church service is as follows: wear mask at all times; keep social distancing, sanitize as you come in and those having symptomatic are encouraged not to attend but join online service.
Expand His Kingdom Work!
"Declare His glory among the nations, His wonders among all peoples." – Psalms 96:3
WHAT'S NEW
Latest Updates
Keep up to date on what is going on in our church! Stay tuned!
TESTIMONIES
Awesome People of God
"I want you all to know about the miraculous signs and wonders the Most High God has performed for me" – Daniel 4:2
I have continually experienced life changes through the GRACE of God in my life. Although I lost my job last year, Jesus still blessed me with work. This present situation that I am in is a time God wants me to continue growing in Him. God has given me an opportunity to show others His kindness, love and attention. Praise to the Lord Jesus Christ in whom is our hope always. Be bless and be a blessing.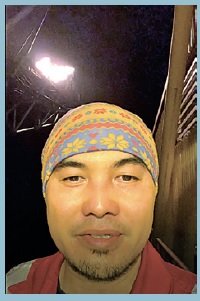 Jay R
VOH-Jan-Jun 2021
I really want to thank God, my mom, and my teacher, Ms. Brigette, for supporting me and helping me. Without this amazing opportunity, I would not have felt the joy and inspiration to continue pursuing my dream of having a book with my name on the cover someday. Although things may seem impossible for us, through God all things are possible.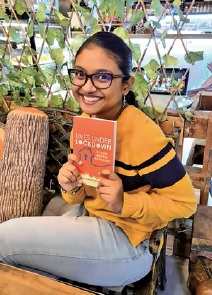 Alicia Joy
VOH- Jan-Jun 2021
I understand that I need to follow what Jesus did during His time on earth – that is to be water baptised. Even though I was baptized as a baby, I know that I need to confess with my own mouth that I believe in Him. As a mother, I would want my two girls to similarly follow the steps of obedience to God. It took years to build them up and grow strong in the Lord. God is so good to us and shows us that with God everything is possible.
Pauline Khoo
VOH- Jan-Jun 2021
Voice of Hope (VOH)
Do you miss the awesome story of God working in and through the life of our brothers and sisters of HGC? Great news! We have all the wonderful testimonies and miracle in our virtual library.
LEARN MORE
Celebrating the goodness of God
Crisis and Care Ministry
Matthew 25:35-40
for I was hungry and you gave Me food; I was thirsty and you gave Me drink; I was a stranger and you took Me in; 36 I was naked and you clothed Me; I was sick and you visited Me; I was in prison and you came to Me.'

'Assuredly, I say to you, inasmuch as you did it to one of the least of these My brethren, you did it to Me.'
Life Group
Life Group is a gathering of a small group of believers for the purpose of connecting, sharing life experiences, edifying one another , learning and applying God's truths and principles in order to grow in spirit, mind and soul. You are welcome to be a part of us.
"For where two or three are gathered in my name, there am I among them."
– Matthew 18:20
ABOUT US
We work together for

His

glory!
Find out more about what we are believing and pursuing according to biblical value.
FIND OUT MORE
No. 1a, Jalan Wawasan 2/2, Bandar Baru Ampang, 68000 Ampang, Selangor